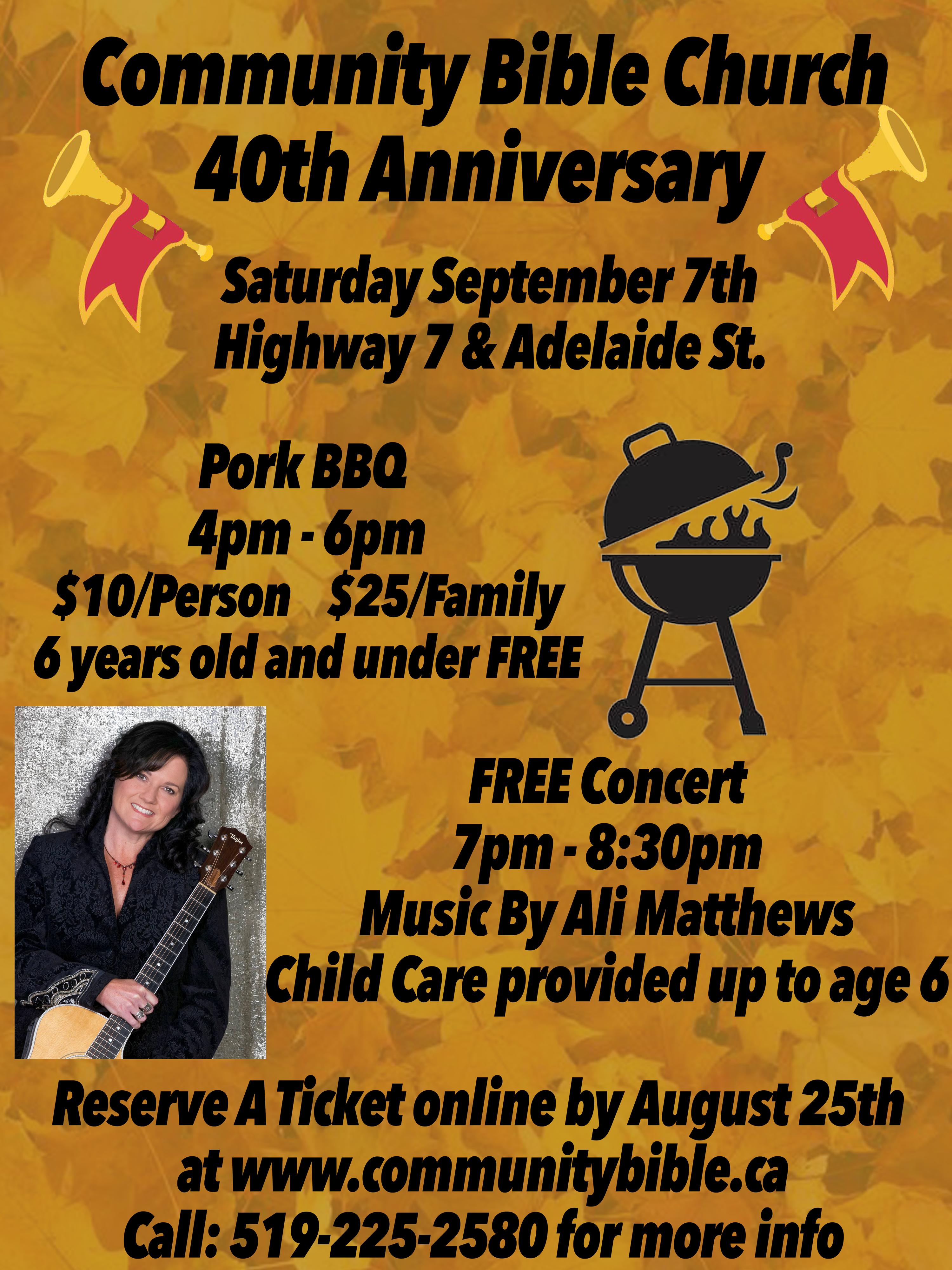 CBC'S 40TH ANNIVERSARY CELEBRATIONS
Saturday, September 7th - Pork Barbecue - 4pm to 6pm
Meal Cost - $10/person, $25/family, children under 6 years old free
Free Evening Concert with Ali Matthews at 7pm, Everyone Welcome
Childcare up to 6 years old provided
Reserve tickets by Sunday, August 25th (See Reg. Form Below)

Payment due at event by cash or cheque
Sunday, September 8th - Pastor Byron Hand – God's Faithfulness – Deuteronomy 8:1-12 - 10:30am
Worship Leader – Dave Isaac
Sunday, September 15th - Pastor Matthew Loveday - Discipleship Sunday – 2 Timothy 2:1-2 - 10:30am
Worship Leader -Tyson Kraul
Sunday, September 22nd - Communion Service – 9:00am to 10:00am, Pastor Doug Loveday - 10:30am
Worship Leader - Elissa Kakooza
Sunday, September 29th - Missions Sunday - Allan McGuirl, Galcom International - Service Time – 10:30am
Worship Leader – Potluck following service


We know you have one too and we would love to hear it and share it with others.
And we invite you to write it out in 250 words or less.
Your story may include a brief history of how the Lord has worked or is working in your life.
Or maybe the story is of your life at Community Bible Church.
You be creative. Please include a recent picture.